No items were claimed last month, but...
Paul mailed in a request for a fender tag decode for his 1970 Duster 340. In his letter, he mentioned getting a TA 340 block with it so I checked my registry files for the VIN & the car had been reported before!
Nick at

had seen the car at the Spring Fling show in Van Nuys in 2012 & sent a photo of it to me, so I was sure the car was still out there.
I asked about it on a few different forums, but within 4 minutes of posting about the car on Moparts.com , the owner's pal Chris replied! From there it was just a matter of putting the car owner in touch with Paul.
Earl & Paul were able to come to an agreement rather quickly, so courtesy of Sourosh, here is a photo of Earl & Paul with the engine all loaded up for the drive home to be reunited with the AAR Cuda it came from.
Click on Image Below to Enlarge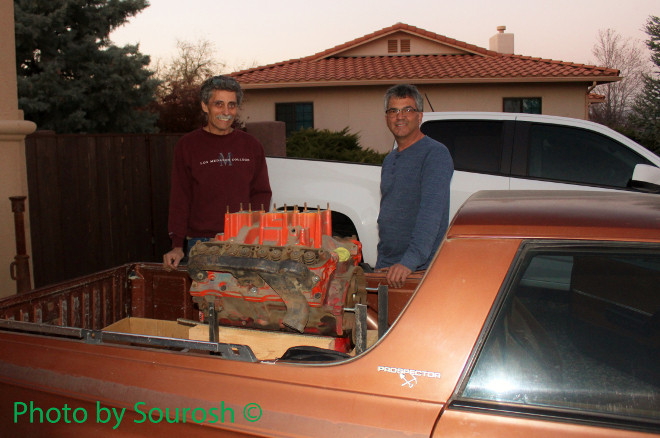 While talking with Earl, he had mentioned having owned a few different cars over the years like most of us, so I asked what I always ask - "Did you ever find any broadcast sheets in any of them that did not match the car they were found in?" His reply was "Yes, one, it is for a 1970 440-6 Cuda."
Earl was kind enough to send it in, so here it is, our first 'IOTM' for 2018! The VIN is BS23V0B192282.

As always, proof of legal ownership & proof the car still exists will be required to claim this item.
Special thanks to Nick, Paul, Chris, Earl for the help & to Sourosh for the use of his photo!
It always feels good when a 'match' is made & others are always on the horizon.
Over 90 more VINs for items ready to claim have been loaded up to start out the new year. Hammy New Year & may 2018 treat us all well!
Barry Washington