People Behind The Scenes


My 41 year career working at the Chrysler Engineering Centers




by Ed Poplawski

I started at Chrysler engineering on March 23, 1966 and was hired to work in the Engine Performance and Endurance Testing area. My first 2 weeks were in the Endurance Testing area where there were 5 test cells each with 2 engines in each cell running 24 hours a day. My job was to take hourly readings on all the engines running and to perform periodic maintenance on them like oil changes, etc. We also did tests on the engines to evaluate their performance like Nitro checks (where you pumped large amounts of nitrogen into each cylinder through the spark plug hole and look for air bubbles in the coolant system to check for leaking head gaskets), Compression checks, putting purple dye in the coolant and checking the outside of the engine with a black light to look for water leaks. Every so many hours you would shut the engine down and pull the oil pan to do a bearing inspection, pull the heads to check the valves and valve seat wear, and do a carbon cleaning of the combustion chambers and piston tops. The reason for this was because back then we used leaded gas and there would be build-up on these parts and we would clean these parts so the engine would run at peak performance. We also replaced gaskets or bearings or piston rings or pistons or valve train components like springs and rocker arms, or any other parts of the engine at periodic intervals to determine wear and endurance of these parts. This went on 24 hours a day, 7 days a week, 365 days a year. Next, I was assigned to a Performance Engine dyno test cell where there is one operator in a cell with one engine and one dyno. I worked in various Performance / Race test cells for the next 24 years and worked on many and varied engine programs. For example, Australian Six (which is the very first engine I broke doing WOT power testing), 440-6bbl, 340-6 bbl, Thermoquad development for the 340, NASCAR and NHRA race engine development like the 355" race engines, Pro-gas 288" drag engines, Road Runner 383", Street Hemi development and Ball-Stud Hemi development (400" & 444"),W-2 cylinder head development, Variable venturi carburetors, Super Six, 2.2L & 2.5L Turbo 1 &II, 4-valve Lotus and Maserati head development, and Single cylinder engine development. I also spent 3 years in the Air Flow lab developing and evaluating various cylinder head and port designs for our engines like the "fast burn" combustion chamber.

CLICK ON IMAGES TO ENLARGE

The black & white one photo is taken in Room 13 before I ran a WOT power check. The 3 colored ones are of me in Room 7A. The engine is an 8-bbl – 288 cubic inch Pro-Gas drag motor. We ran WOT power runs with this engine from 6400 – 10,000 rpm, taking readings every 400 rpm. Those were great days.

Performance testing was different than Endurance testing in that you were trying to optimize the actual performance of the engine as far as torque and horsepower and fuel economy and spark advance. You were trying to get the most bang for the buck. We would try all sorts of new parts like modified intake and exhaust manifolds, changing the camshaft or camshaft timing or the camshaft events, various spark plugs, different cylinder head port and combustion chamber designs, additional carburetors and different type and sizes of exhaust systems, change the jetting of the carburetors, use different spark advances and air cleaners and air filters, different ratios of water pump pulleys, windage trays, etc.

The engines were instrumented with thermocouples in each port of the exhaust manifold to measure exhaust gas temperatures, stainless steel sampling tubes were also installed in each exhaust port to sample the exhaust gas itself to determine the fuel / air ratio of the engine and the emissions of the engine, a 6" deeper oil pan was installed so that the performance would not be affected by the windage in the crankcase, thermocouples were also installed in the air cleaner inlet and in other places of the engine depending on the type of data we were looking for. Testing involved either part throttle or wide open throttle tests starting at 800 rpm and going up to 6000 rpm depending on the type of engine we were running, taking all of our readings at 400 rpm intervals. We would read torque, horsepower, spark advance, oil and water temperature, air temperature, fuel flow, exhaust gas temperatures, fuel / air ratios, air flow, vacuum in the intake manifold, etc. At the end of the test we would bring the engine back down to 800 rpm, shut off the fuel and the spark, and go back up through the speed range with the throttle wide open and measure the friction at each speed. After the test the test engineer would calculate and plot the data and talk with his manager and they would plan the next changes to be done to the engine. Then I would perform those changes and we would repeat the process over and over again until we got the performance we were looking for.

Up until the mid 1970's when OSHA was created by Congress to monitor health and safety issues, the dyno operator and test engineer were in the test cell with the engine 6 feet away running at speeds up to 6000 rpm with no protection whatsoever except for ear muffs. The exhaust systems would be red hot, the noise was unbelievable, and when parts and pieces of the engine broke it was all men for themselves as we dodged them and got out of the cell. And this was an everyday occurrence. After OSHA came into existence 6'' thick walls with bullet proof glass and sound deadener were installed between the operator and the dyno/engine for their safety and protection. What an improvement that was! However, the test cells which were used for full race engine development always had a steel wall and bulletproof glass between the engines and the operators because the speeds we tested at were much higher (up to 10,000 rpm) and when an engine broke usually the damage was extensive to the engine and in some cases fires would break out. All the test cells had CO2 fire extinguishers in the ceilings to put out any fires that would occur. Many times when a crankshaft broke it would fall downward and literally rip the oil pan off the engine and all the oil would splash everywhere and usually cause a fire. Connecting rods breaking were also interesting because many times the rod would jam itself between the bottom of the piston and the crank and the engine would come to an immediate and abrupt stop. Now that was entertaining!!!


Part 2

On a hot sweaty day in July, 1990 I was under a 3.2L engine checking the bearings when an old friend and ex race dyno guy and drag racer, Ted Flack, came into my test cell and asked if I wanted to go upstairs and work for him at a nice, clean, cool desk. Ted was the Manager of the Prototype Engine Build and Procurement area. I couldn't say "YES" fast enough and I started my second career at Chrysler the following Monday. He wanted me to handle the procurement of all prototype engine parts for our future engines. This job would continue until May 31, 2007 (17 years) when I retired.




On Labor Day weekend 1992, we moved from the Engineering Center in Highland Park, Michigan to the new Chrysler Technical Center (CTC) in Auburn Hills, Michigan. What a palace!!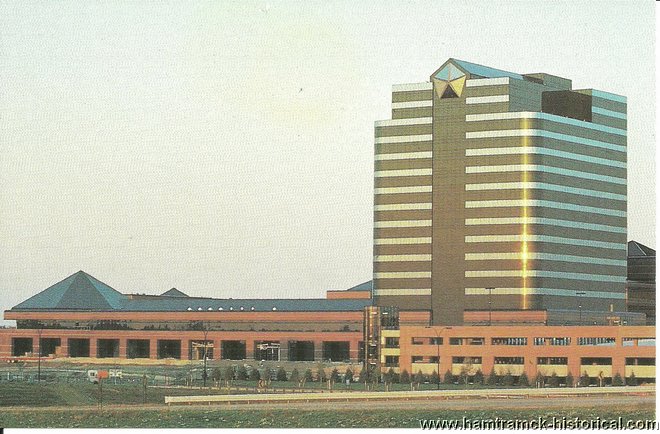 The first program I worked on was the new 3.5L engine for the LH car. This was to be followed by the 3.2L, and the 2.7L engine. When I speak of prototype engines I am referring to the very first engines built of a new engine program. All the parts were procured from specialized shops and not from production suppliers as the quantities were very low. For example the first phase and the second phase might only be 25 or 50 engines which was followed by the final phase of around 200 engines. These engines were used strictly for dyno testing and in-car testing to verify the design, performance, and endurance of the particular engine. This part of the program lasted around 1 year until all the bugs are worked out and this gives the production plants time to install the new equipment to produce these engines. Then we also use some of the very first production engines built on the line for final validation before the engine goes into high volume production.

Around 1996 a new racing series was started in the United States called "Touring Car Racing". This series is and was very popular in Europe and involved sedan racing on road courses. Management decided to get involved in this and we had 2 cars built in house (Dodge Stratus) and we did the engine development in house also using our 2.0L engine. I was responsible for procuring all the parts needed to do this. This series lasted only about 2 years and really never caught on here. Dodge won the 1997 Championship with David Donohue driving.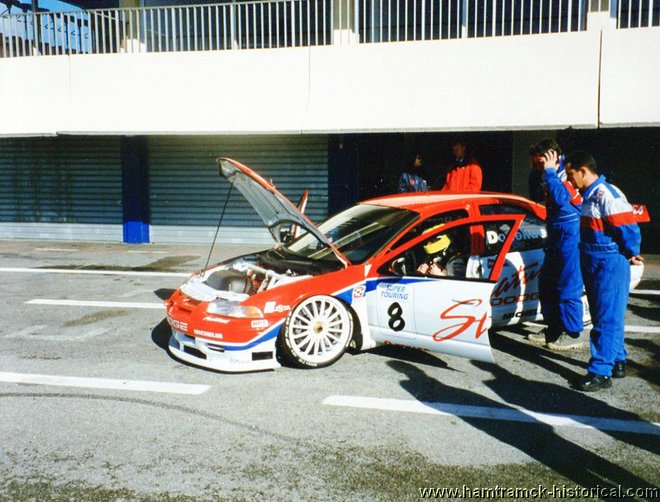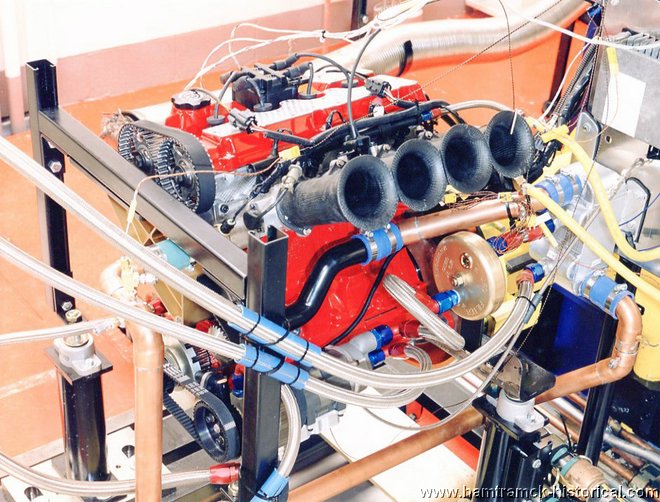 The following year (1995) Dodge got involved in the new NASCAR Craftsman Truck Racing series and this was the beginning of our return to full time NASCAR racing in 2001. In the summer of 1999 the Race Engine Group was resurrected with Ted as the Manager , I did Procurement of all parts, Dave Eovaldi was brought on for camshaft and valve train development, Neil Loughlin for cylinder block and structure development, Pat Baer did intake manifold and cylinder head design and development, Dave James was our Chief designer, and Rudy Sayn did what ever else there was to do to get an engine designed. We had a design finalized by December 1999 and we had our first engine running in May 2000 down at Everham's race shop. This engine was the R5/P7. R5 designating the block design and P7 the head design. Eventually, besides handling all the engine parts I was responsible for many of the body parts and panels, fasteners, contracts for additional support for the teams, and other miscellaneous parts needed to go full time racing. Right before I retired we were working on the next version of our 355" NASCAR race engine which was designated the R6/P8. We had a warehouse down in Charlotte, North Carolina to store all these parts. Had the chance to go to some of the races, meet the drivers, and in general had a great time (and they paid you for this too!!).


CLICK ON IMAGES TO ENLARGE


Also, in 1997 we found a Chrysler Aircraft engine down in a Ohio scrap yard and had it delivered to CTC for restoration. This engine was designed and built during WW2 and was installed in a P-47 Thunderbolt. I was assigned to facilitate the restoration of the engine for display in the Chrysler Museum here in Auburn Hills, Michigan. Most of the work done was by volunteer mechanics on their time led by Robert Pickett. It is an inverted V-16 displacing 2220 cubic inches and called the XIV-2220. It was the first Chrysler engine with the Hemi Head design.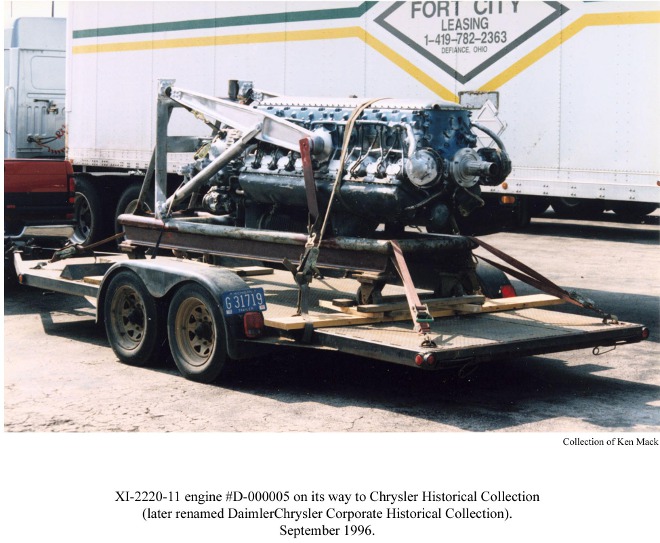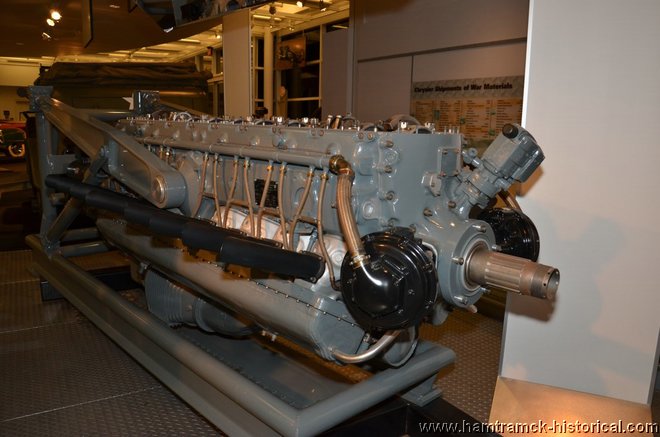 Sometime around 2004 or 2005, I also got involved with the Viper Competition Coupe program and worked on that and the NASCAR program until I retired on May 31, 2007.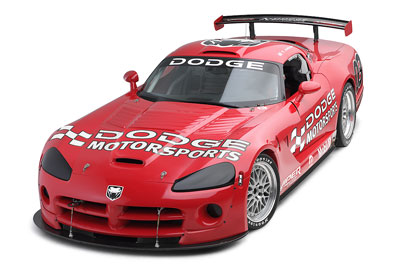 I worked 41 years, 2 months, and 7 days at Chrysler and enjoyed every minute of it. What a ride it was! It did not get any better than this!!!!!!!!!!!!


CLICK ON IMAGES TO ENLARGE

DaimlerChrysler Retirement Badge

Retirement Party
"This picture from The John Wehrly Album shows Ken Heatlie at the controls of the dyno and Bob Lechner, the test engineer looking on. This photo was taken in Room 40, Building 136 of the Chrysler Engineering Center in Highland Park, Michigan where they were running a Max-Wedge engine. This is a staged photo as the engine is clearly not running. Also if a test was being done both would have ear protection on. Up until mid 1970's, except for the full race rooms, the dyno operators and the engineers would be in the room while running the test with no protection for them. Running WOT tests up to 6000 rpm with the exhaust manifolds red hot was a common everyday thing. A driveshaft connected the engine to the dyno and the driveshaft was surrounded by a 1/4" steel guard. If there was an engine failure it was all men for themselves to get out of the room. As we used to say "feet don't fail me now". You can see the stainless steel exhaust sampling tubes coming out of the exhaust manifolds and going to the Cambridge Analyzer where the engineer is writing down the fuel/air ratios." - Ed Poplawski
"1978 Chrysler Race Engine Group:
Left to Right back row: Bob Zeimis, Jim Broske, Ed Poplawski, Pete Wright
Left to Right front row: Al Nichols, Ken Heatlie, John Wehrly, Jim Robertson, Bob Patterson" - Ed Poplawski